Picture yourself dining by the crystal-clear waters of the Arabian Gulf, the setting sun spreading its amber hues all over the horizon, and the whisper of the waves creating a serene symphony. Welcome to Verde Beach, Dubai's enchanting beachfront premier dining retreat. Now, why should it be on your must-visit list? Let's find out.
A Prime Setting: Jumeirah 1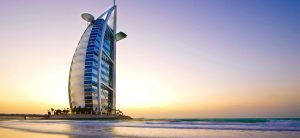 Dubai, known for its dramatic contrasts, is home to Verde Beach. Nestled in the heart of Jumeirah 1, a coveted neighbourhood, Verde Beach promises an unforgettable experience. With a panoramic view of the sparkling Arabian Gulf, the restaurant harmoniously blends the serenity of the beach with the city's vibrant energy. The surroundings are an absolute treat, but wait till you explore what's inside.
A Symphony of Flavours: The Menu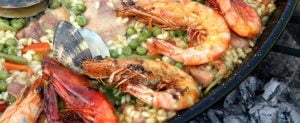 What is the soul of a restaurant if not its food? Verde Beach takes pride in offering a menu that's an adventure for your taste buds. What's in store for you?
Taste of the Mediterranean: The menu is a tribute to the rustic charm of Mediterranean cuisine, crafted with a creative flair that makes each dish a gastronomic delight.
Embrace Organic: Verde Beach's commitment to using organic and locally-sourced produce elevates the dining experience to a culinary art form.
Seafood Extravaganza: Its proximity to the sea translates into a variety of seafood offerings, each brimming with fresh, vibrant flavours.
Ambience: A Dream Woven with the Sands and the Sea

Imagine a cool, sandy beach under your feet while you relish your favourite delicacy. At Verde Beach, this is not just a dream. The ambience is a blend of the beach's tranquillity, the open skies, and hospitable service that ensures your premier dining experience transcends the ordinary. It's an experience you would want to relive.
Verde Beach: An All-round Sensory Delight
The experience at Verde Beach is a celebration of your senses. From the mesmerising sunset to the tantalising aroma of food, and the gentle sea breeze, the place creates an enchanting sensory mosaic. Could there be anything more luxurious?
Why Should Verde Beach be Your Next Stop?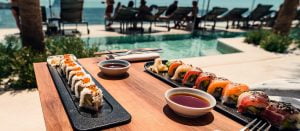 Apart from the enticing location, delicious food, and alluring ambience, Verde Beach offers:
Stellar Service: The staff are determined to make your visit perfect, adding a layer of warmth to the whole experience.
Round-the-clock Pleasure: Be it a leisurely brunch or a candle-lit dinner, Verde Beach is equipped to make any time of the day special.
A Breather: Amidst the city's constant hum, Verde Beach is your peaceful nook, offering a space to unwind and savour life's finer moments.
Conclusion
Verde Beach is not just a place to dine, it's a holistic beachfront dining experience, unrivalled in Dubai. If you appreciate good food, scenic views, and experiences that leave a mark, Verde Beach should be the next destination on your to-do list.
FAQ
While Verde Beach is open all day, a sunset visit can be uniquely magical and memorable.
Absolutely, Verde Beach offers a vast selection of vegetarian and vegan dishes, ensuring there's something for everyone.
Yes, Verde Beach is a family-friendly restaurant with a variety of options that will appeal to younger guests.