Elevate your lifestyle with Perfect
GPT-powered 24/7 access to luxury experiences and goods at your fingertips.
Mobile luxury
Get a front-row seat to life's most coveted events and places with our on-demand VIP service.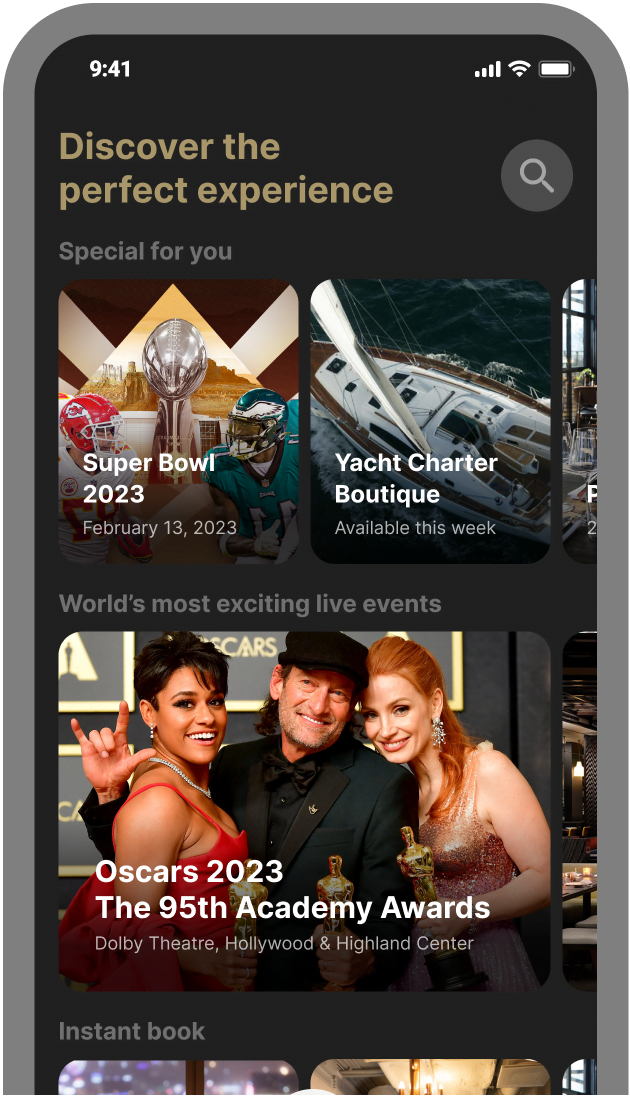 Perfect
experience
Say goodbye to the hassle and stress of planning, and let us take care of everything so you can focus on making unforgettable memories.
ChatGPT feat.
Convenient and personalised
Request any assistance in a way you like, when you need and where ever you are heading.
Get tailored resolution in real-time, see updates and avoid un-necessary communication.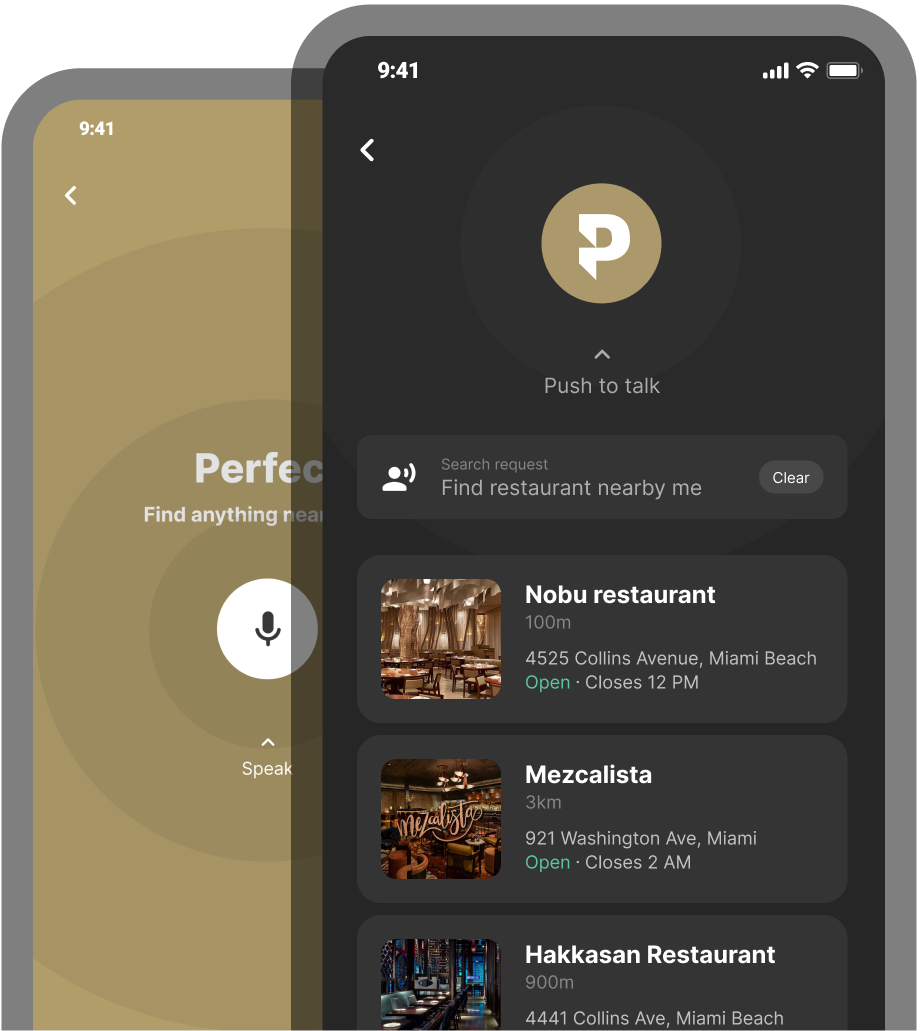 Perfect life
schedule
Organise the busy life with ease. In one place. On your finger tips.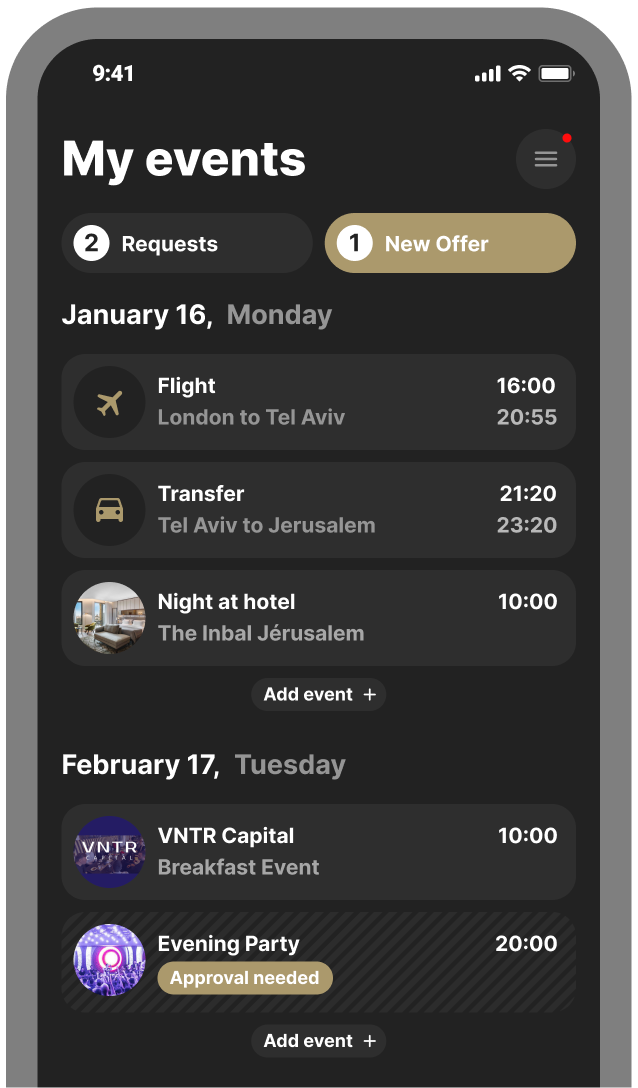 Tailored
suggestions
Get access to a wide range of options for dining, entertainment, travel, and more, all selected with your unique preferences in mind.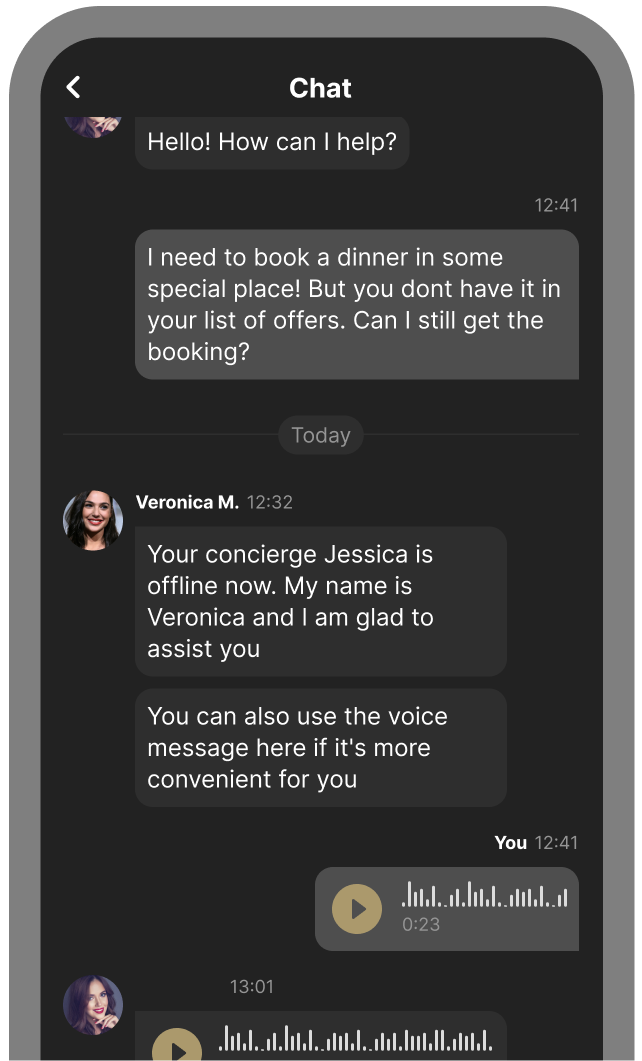 Personal assistant
The service is backed with real personal assistants, experienced lifestyle managers and coordinators for the perfect experience and a human touch.