We've all dreamt of the high life, right? Exotic destinations, pristine beaches, and the world's most exquisite restaurants at our fingertips. But what if I told you, that's not just the stuff of dreams? With the rise of travel concierge service, those dreams are now within grasp. Dive in with me, as we explore some of the world's most extraordinary experiences tailored for those with a taste for the finer things.
Maldives: Overwater Bungalows & Endless Horizons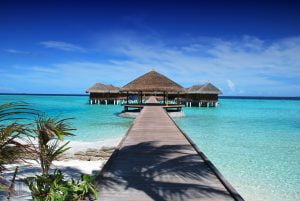 Ah, the Maldives – a slice of paradise located in the heart of the Indian Ocean. Did you ever wonder how it feels to wake up over the azure ocean? The sensation of the gentle waves lapping just beneath your feet, the cool ocean breeze whispering tales of distant shores, and the panoramic views of endless blue horizons? The Maldives, with its sprawling overwater bungalows, offers you this dreamy experience and so much more.
Private Villas: Secluded spaces with modern amenities, ensuring uninterrupted luxury.
Dolphin-watching Tours: Witness the playfulness of these majestic creatures in their natural habitat.
Underwater Dining: Ever had dinner with sharks and rays gliding by? You're in for a treat!
Paris: More than the Eiffel Tower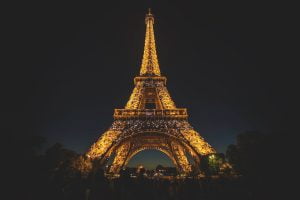 Ah, Paris! Synonymous with romance, art, and history, this city has captured the imagination of many. While the iconic Eiffel Tower often takes centre stage, Paris, often termed the 'City of Love', provides experiences that can make your heart skip a beat. Let's saunter through the cobbled lanes and explore the hidden gems and unsung tales of this enchanting city.
Custom Shopping Tours: Ever dreamt of shopping like royalty? Your concierge can get you exclusive access to luxury boutiques.
Midnight Cruises: Experience the city lights shimmering on the Seine. Isn't that the epitome of romance?
Tokyo: A Blend of Tradition and Modernity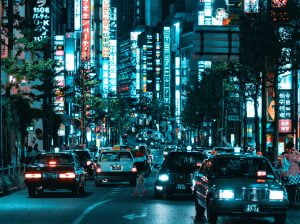 Stepping into Tokyo is like immersing oneself in a thrilling dance between the past and the future. The city pulses with energy, where shimmering skyscrapers cast shadows on ancient temples, and time-honoured traditions hold their own alongside futuristic technology. This bustling metropolis seamlessly marries the ancient with the avant-garde. Let's embark on a journey to unearth the multifaceted wonders of Tokyo.
Private Tea Ceremonies: Experience the ancient Japanese ritual in an authentic setting.
Robot Restaurants: It's the future wrapped in neon lights! Intrigued?
Tuscany: A Gastronomic Adventure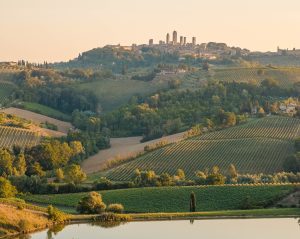 Rolling hills, verdant vineyards, and art-rich cities—Tuscany is the epitome of la dolce vita. But what truly sets this Italian region apart is its culinary treasures. Is your mouth watering yet? Wait till you hear about the delicacies Tuscany has in store. From robust wines to hearty dishes, let's embark on a flavourful journey through the heart of Italy.
Wine Tasting Tours: Walk amidst vineyards and sample some of the world's best wines.
Truffle Hunting: Partner with local experts and hunt for this 'black gold' of the culinary world.
New Zealand: Adventures in Middle Earth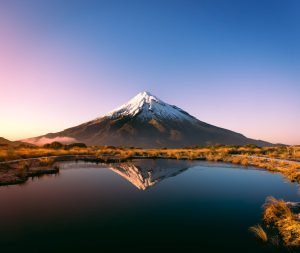 Dramatic peaks, ethereal forests, and pristine lakes—New Zealand's breathtaking landscapes have long inspired awe and wonder. Yet, many became acquainted with its stunning terrains through the cinematic marvel that is the Lord of the Rings trilogy. Did you think landscapes like in the Lord of the Rings were mere fiction? Think again! Let's journey through Aotearoa, the 'land of the long white cloud', and experience the magic of Middle Earth.
Helicopter Tours: Fly over breathtaking mountains and gleaming lakes.
Private Maori Cultural Tours: Dive deep into the traditions of the indigenous people.
Marrakech: A Tapestry of Cultures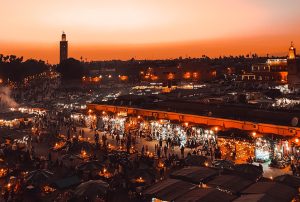 From its bustling souks to the quiet courtyards, Marrakech is a city where every turn offers a new surprise, a fresh story. It's like stepping into a vivid dream filled with colours and mysteries. Let's embark on a journey through the Red City, discovering the intricate blend of cultures that have shaped its identity.
Desert Safaris: Witness the vast Sahara in all its golden glory.
Private Cooking Classes: Learn to whip up traditional Moroccan dishes.
Santorini: Sunsets & Serenity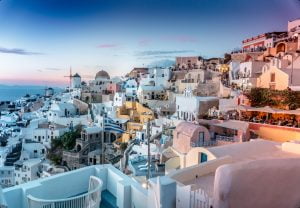 Perched on the edge of a massive caldera, with azure waters below and pristine white architecture above, Santorini stands as a testament to the beauty that emerges from nature's fury. This Grecian paradise is more than just a postcard—it's a haven of history, romance, and unparalleled tranquillity.
Cliff-side Dinners: Dine with the backdrop of the setting sun painting the skies.
Volcano Tours: Yes, you can walk on an active volcano!
Conclusion: The World is Your Oyster
To sum it all up, the world is teeming with extraordinary experiences waiting for those who seek them. And with the best concierge services by your side, accessing these premier destinations becomes as easy as pie. So, are you ready to step into the world of unparalleled luxury?
They have established networks with local experts, ensuring authenticity and exclusivity.
Luxury concierges prioritize safety, ensuring all experiences meet international standards.
The very essence of concierge services is personalization. Share your preferences, and they'll craft an experience just for you.