Bold, impressive and rich with experiences – that's what comes to mind when you think of Dubai. But have you ever considered what its culinary scene has to offer? Let's embark on a journey and experience an unforgettable dinner date at Nusret, a theatrical dining experience that merges gastronomy and entertainment in a way you've never seen before. Intrigued? Let's delve deeper.
Introduction to Nusret: A Blend of Luxury and Theatre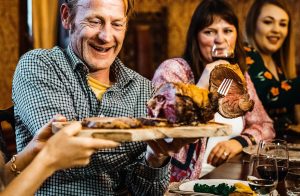 So, what's Nusret, you may ask? Nusret is the brainchild of Nusret Gökçe, the globally recognized Turkish butcher and chef, also known as Salt Bae. The restaurant's fusion of top-notch culinary craft and captivating showmanship sets it apart from other dining experiences. It's not just about the food; it's the atmosphere, the spectacle, the luxury.
Location: At the Heart of Extravagance
Nestled within the cosmopolitan confines of the Dubai International Financial Centre, Nusret holds an enviable position. The restaurant stands amidst the city's most dazzling architectural wonders, offering a luxurious setting that is both inviting and awe-inspiring.
The Main Attraction: Nusret's Gastronomic Marvels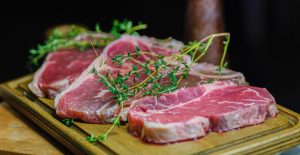 Walking into Nusret, your senses are immediately taken on a culinary journey. The delightful aroma of grilling meat, the rich textures of gourmet cuisine, and the visual feast prepared by Nusret's chefs make every moment memorable. But what exactly can you expect from the menu?
The Butcher's Feast: Nusret's signature dish and a must-try for any meat lover. This handpicked assortment of cuts is grilled to perfection, bringing out the distinct flavours of each piece.
Nusret Special: This dish features a tender, juicy steak, meticulously prepared and served with a flourish. The serving performance is sure to captivate, with the final touch being Salt Bae's iconic salt sprinkle.
Lokum: If you're looking for something a bit more traditional, why not try this Turkish delight? This dish, cooked over a slow flame, is so tender it literally melts in your mouth.
A Show Like No Other: The Art of Food Preparation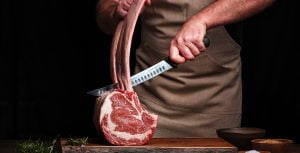 At Nusret, it's not just about what you eat; it's about how it's served. The interactive food preparation methods are a spectacle in themselves, turning a simple dinner into an unforgettable theatrical experience. Each dish is a performance, with the charismatic Salt Bae often leading the show.
The Nusret Experience: Beyond the Palate
As if the delicious food and captivating performance weren't enough, the restaurant's ambience is designed to provide a complete sensory experience. Soft lighting, tasteful décor, and an immersive soundtrack make dining at Nusret more than a meal – it's a journey.
Conclusion
All said and done, Nusret in Dubai is more than just a restaurant. It's a luxury dining experience that tantalises your taste buds, delights your eyes, and leaves you wanting more. It's an opportunity to see food in a whole new light and understand the artistry behind every cut, every dish, and every sprinkle of salt.
FAQ
Nusret is located in the Dubai International Financial Centre.
Nusret combines a luxurious atmosphere, gourmet cuisine, and theatrical food preparation for a unique dining experience.
The Butcher's Feast is one of the most popular dishes at Nusret.