There's no denying it, the thrill of a safari adventure is an unrivalled experience. But have you ever wondered how it would be like to add a dash of glamour and luxury to this wild ride? In today's world, luxury safaris have revolutionised the way we explore the untamed wilderness. Let's go on a journey to discover the finest luxury safari experiences around the world.
The Game-Changing Evolution of Luxury Safaris

Remember the days when a safari meant roughing it out in rugged terrains? Those days are long gone. Today's luxury safaris defy the conventional norms. You no longer have to compromise on comfort for that exhilarating wildlife encounter.
Personalised Journeys: Every detail is tailored to your preferences. Whether it's your preferred cuisine or the choice of activities, luxury safaris go above and beyond to ensure your comfort.
World-Class Accommodation: Think private villas with panoramic views of the savannah, luxurious lodges, and even tree-houses that bring you closer to the sky.
Professional Guidance: Experienced rangers and guides lead the way, offering insightful commentary and ensuring safety.
Top Luxury Safari Destinations Around the World
Luxury safari destinations are scattered across the globe, each with its unique offerings. Let's explore a few that stand out for their incomparable experiences.
Serengeti, Tanzania: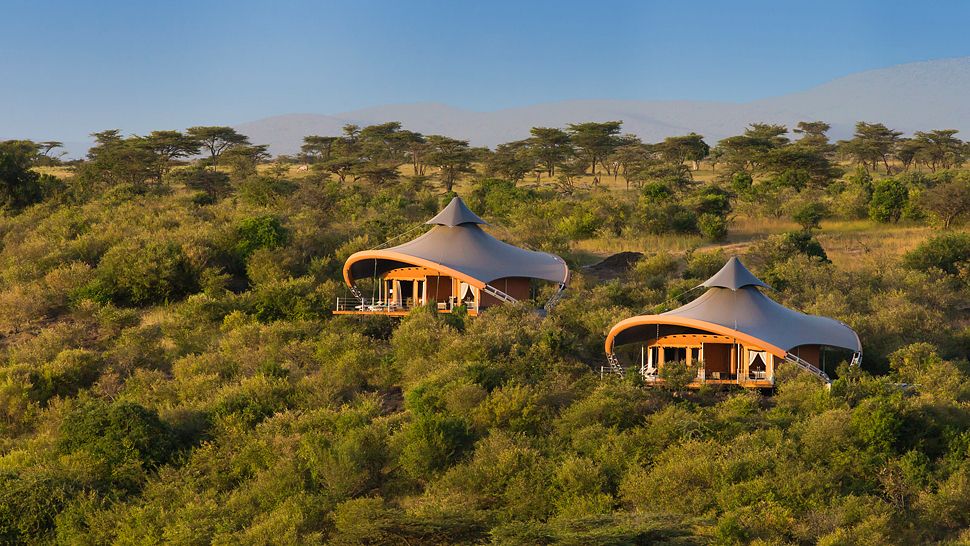 In the heart of the Serengeti, the 'Four Seasons Safari Lodge' is a sanctuary of luxury. Overlooking a watering hole that attracts a variety of wildlife, the lodge offers rooms with private terraces for unobstructed game-viewing. If you want to elevate the experience, hot air balloon rides are also available to witness the iconic migration from above.
Maasai Mara, Kenya: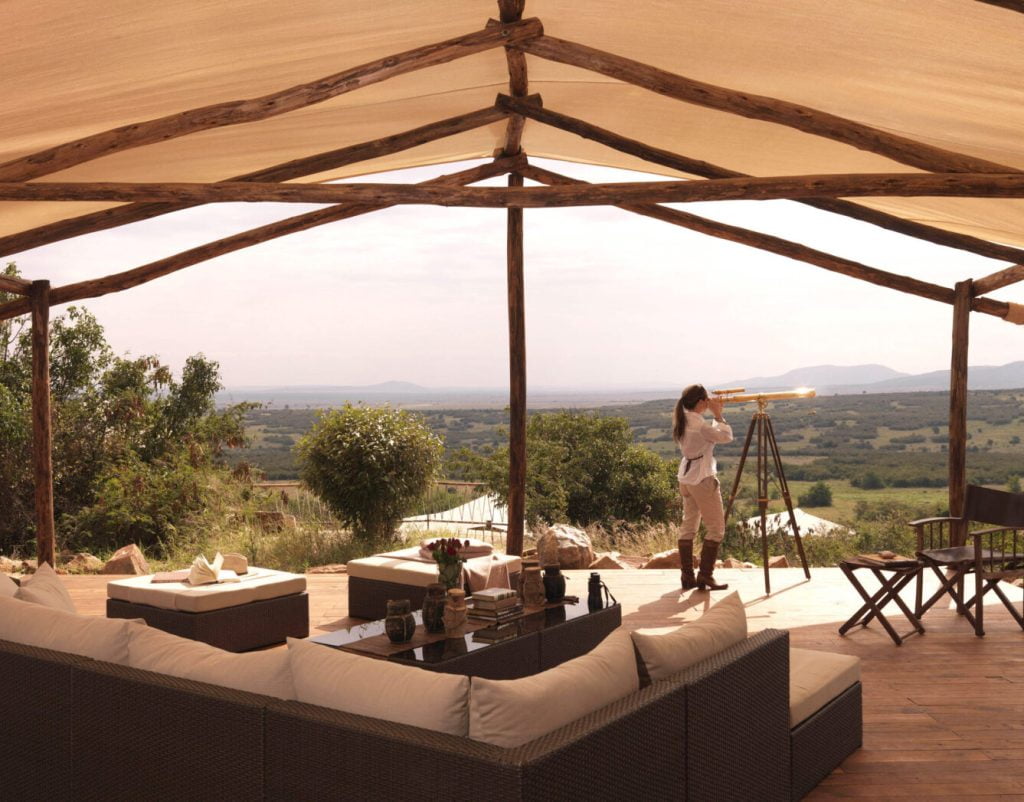 'Mara Bushtops', a five-star luxury camp, offers an unforgettable stay. Here, you can enjoy the likes of private hot tubs and butler service, all while the majestic African wildlife roams just beyond your tent. Inclusive of guided game drives and bush picnics, Mara Bushtops ensures that every moment is steeped in luxury.
Okavango Delta, Botswana: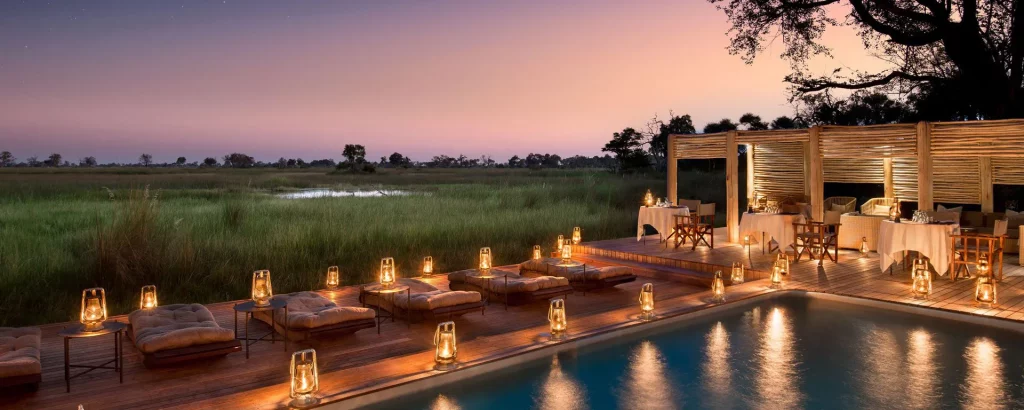 'Jao Camp' sets the bar high for luxury. Its eco-friendly design, coupled with panoramic views of the delta, makes it a premier choice for discerning travellers. Guests can unwind in private plunge pools, enjoy in-room spa treatments, and savour gourmet meals prepared with locally sourced ingredients.
Kruger National Park, South Africa: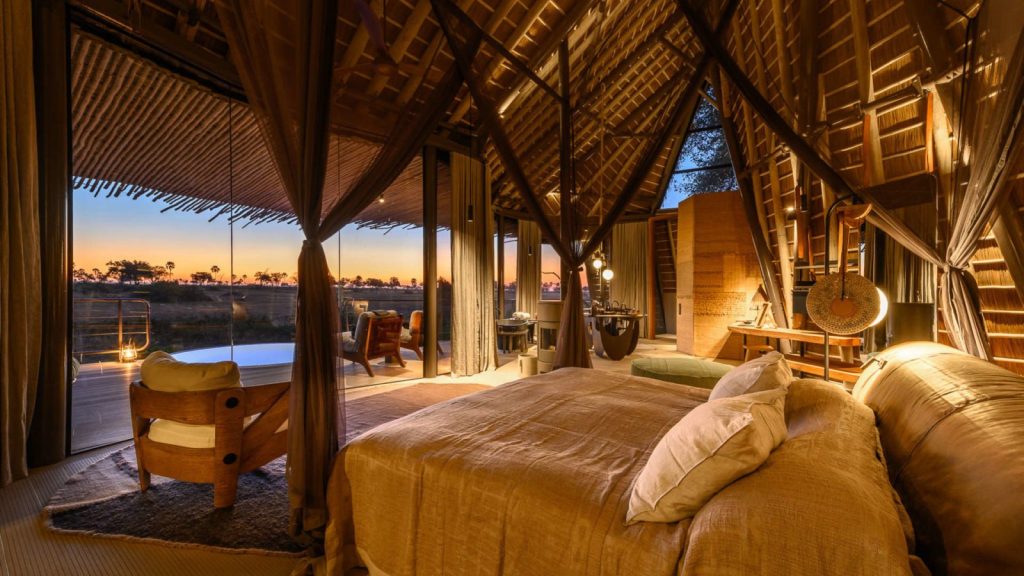 'Singita Lebombo Lodge' in the Kruger National Park is the epitome of luxury. Designed as a 'floating' structure amidst trees, the lodge has spacious suites with floor-to-ceiling glass windows, allowing uninterrupted views of the wilderness. Guests can relax in private rooftop terraces or enjoy exclusive wine tasting in the state-of-the-art wine studio.
By combining these breathtaking destinations with luxury accommodations, your safari adventure is bound to be an unforgettable journey that beautifully marries comfort and the raw thrill of nature.
How to Choose the Best Luxury Safari for You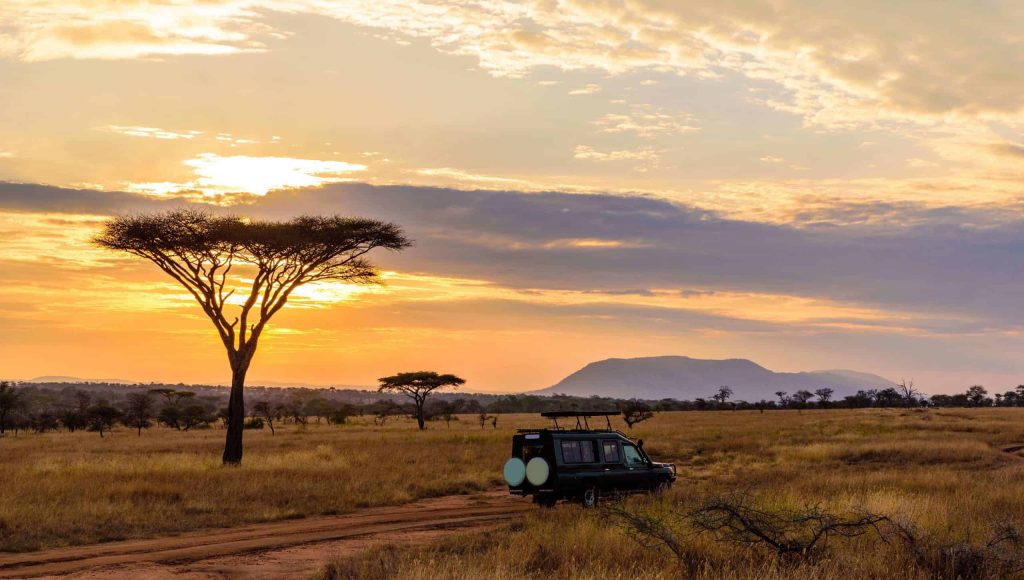 Choosing the best luxury safari can be daunting. Here are a few factors to consider:
Wildlife Viewing: Determine what animals you're keen on spotting. Different parks house different species.
Time of Visit: The experience can vary drastically depending on the season. Research the best times to visit for optimal wildlife viewing.
Budget: Luxury safaris range from moderately luxurious to ultra-luxurious. Determine what fits your pocket.
Sustainable Luxury Safaris: A New Trend
Sustainable travel is a hot topic, and luxury safaris are no exception. Eco-friendly practices like solar power, water recycling, and supporting local communities are increasingly becoming a norm in these opulent adventures.
Revel in Luxury, Bask in the Wild
A luxury safari is more than just a wildlife encounter. It's about relishing the raw beauty of nature while indulging in world-class comforts. Ready for your own luxurious journey into the wild? Start planning today and make memories that last a lifetime with Perfect!
A luxury safari is a wildlife adventure that offers high-end amenities, personalised services, and opulent accommodation, without compromising on the raw thrill of a traditional safari.
Perfect concierge service can tailor your safari experience to your specific needs and desires. We can organise your itinerary, arrange private transportation, and ensure you have access to the most exclusive accommodations and activities, ensuring your journey is truly unforgettable.
Perfect concierge services typically have a global network and can arrange luxury safaris in various destinations, including Tanzania, Kenya, Botswana, and South Africa, among others.
With a luxury safari arranged by Perfect concierge service, you can expect personalised service, exclusive experiences, and access to premium accommodations.