You've heard of luxury holidays, but have you considered upgrading your tee time? Picture this: You're setting off from the comforts of a five-star resort, golf bag slung over your shoulder. A gentle breeze whispers through the air, the sky is a flawless canvas of clarity, and the sun begins its ascent, painting the horizon with golden hues. This, my friends, is what luxury golf escapes look like.
Experiencing Luxury Golf at its Finest
Luxury golf holidays are more than just a game; they're an experience. At world-class courses, you'll be pampered with premium services, gourmet food and drinks, private caddies, and even professional coaching. It's not just about teeing off in style but living the life of luxury while you're at it.
The Allure of St. Andrews, Scotland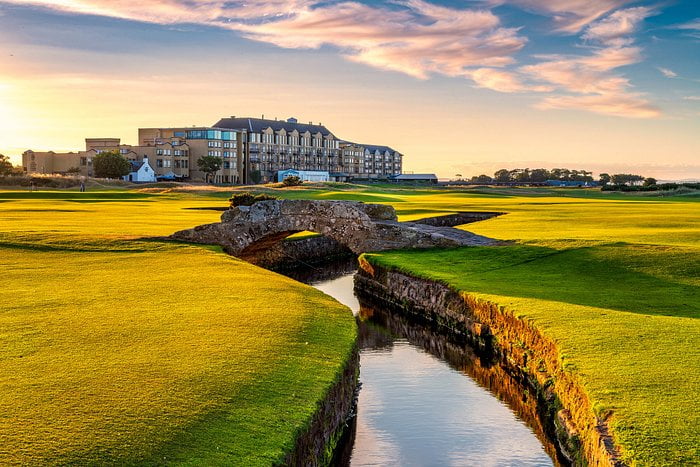 St. Andrews, the home of golf, is one destination you can't afford to miss. Boasting seven golf courses including the world-famous Old Course, this Scottish town offers a quintessential golfing experience. The lush green fairways, challenging bunkers, and the sound of crashing waves will transport you to golfing paradise. The luxurious Fairmont St. Andrews hotel nearby adds a sprinkle of extravagance, ensuring your stay is as comfortable as it is memorable. Indulge in gourmet cuisine, unwind in a spa, and let the breathtaking scenery captivate you.
The Splendour of Pebble Beach, USA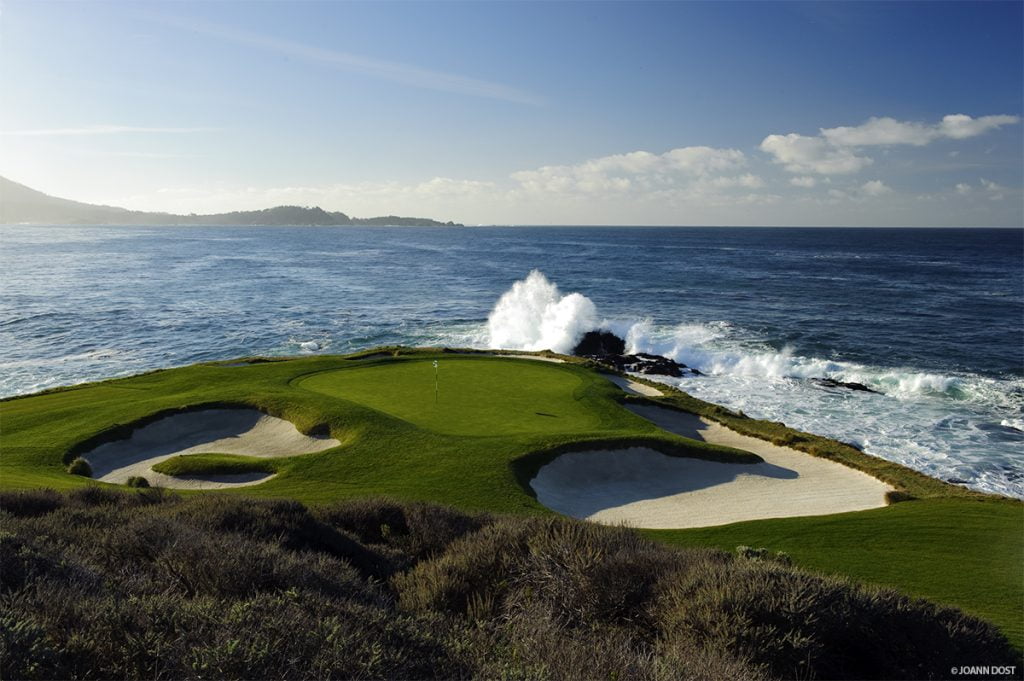 No discussion of golfing havens would be complete without mentioning Pebble Beach. Situated along the breathtaking Monterey Peninsula in California, this renowned location provides an unparalleled golfing experience that is truly in a league of its own. The dramatic coastal cliffs, overlooking the mighty Pacific Ocean, provide a mesmerizing backdrop for your swings. Pebble Beach Golf Links, consistently ranked among the top courses in the world, will test your skills and leave you in awe of its beauty. And when it comes to accommodation, The Lodge at Pebble Beach provides exquisite luxury and dining options that cater to the most discerning golfer.
The Tropical Paradise of Maui, Hawaii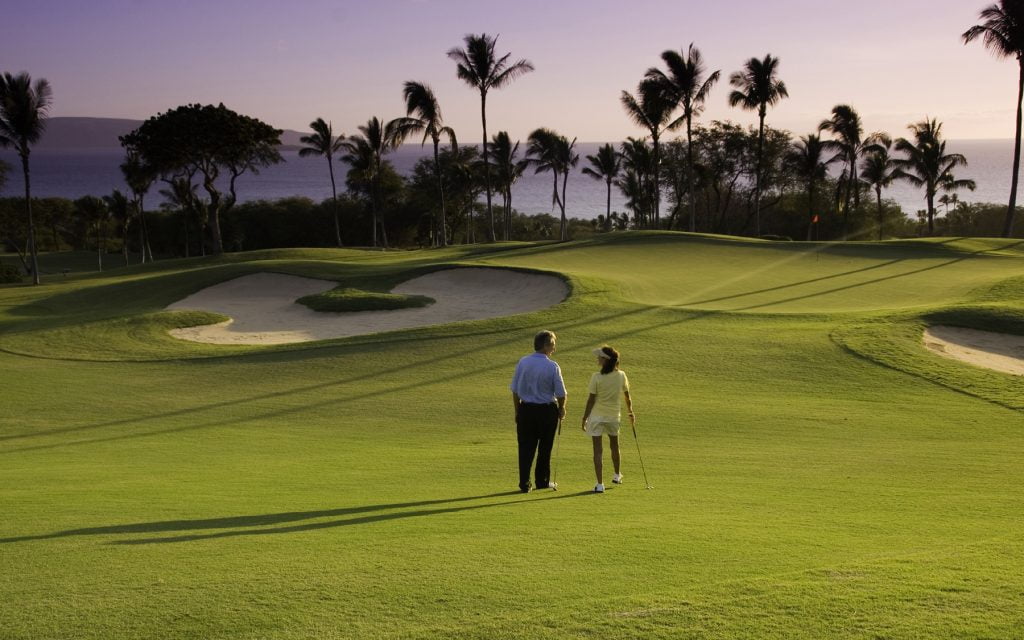 Dreaming of teeing off amidst palm trees with a Pacific Ocean backdrop? Look no further than the enchanting island of Maui in Hawaii. The Plantation Course, nestled in the Kapalua Resort, is a golfing gem that will take your breath away. Designed by renowned architects, this course offers sweeping views of the ocean and challenges players with its undulating fairways and strategically placed hazards. After a satisfying round, retreat to the luxurious Ritz-Carlton Kapalua, where you can relax in style and indulge in world-class amenities.
Golf and Gastronomy in Provence, France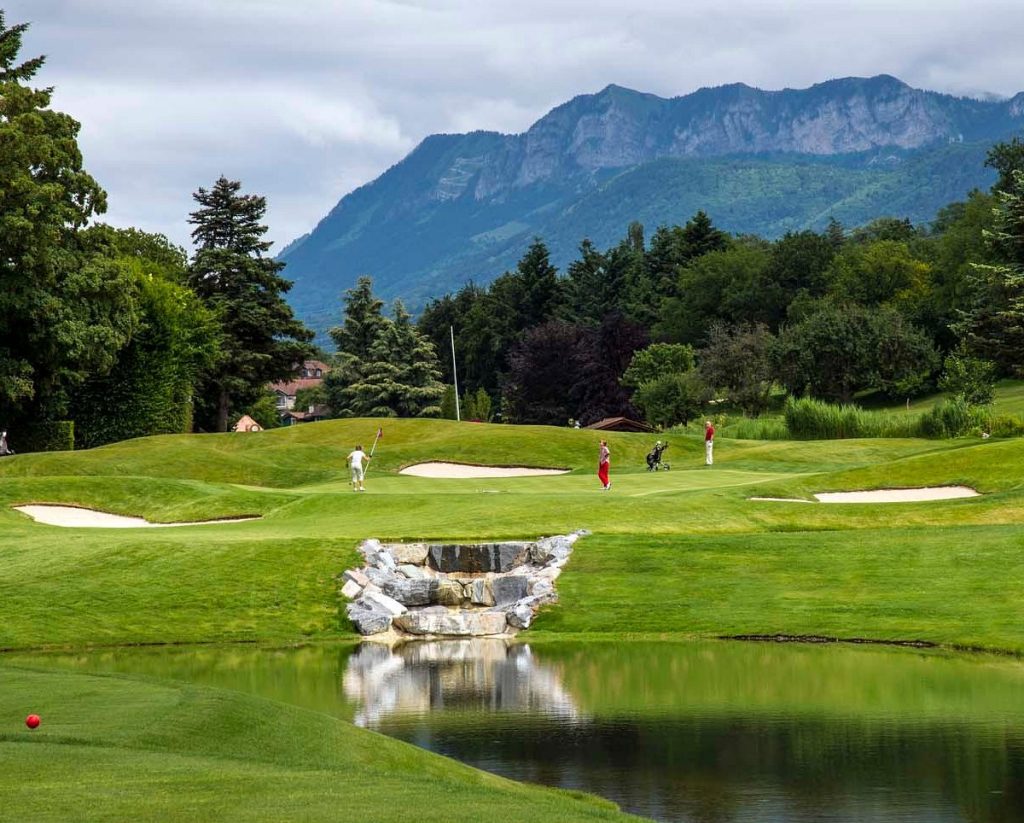 Set amidst the picturesque landscapes of southern France, this region combines exquisite golf courses with world-renowned cuisine and fine wines. The Terre Blanche Hotel Spa Golf Resort, located in the heart of Provence, offers two championship courses that blend seamlessly with the natural surroundings. After a day on the greens, immerse yourself in the rich flavors of Provencal cuisine and sample the region's famous wines. It's a feast for both the golfer and the gourmet enthusiast.
Discover the Unseen in Queenstown, New Zealand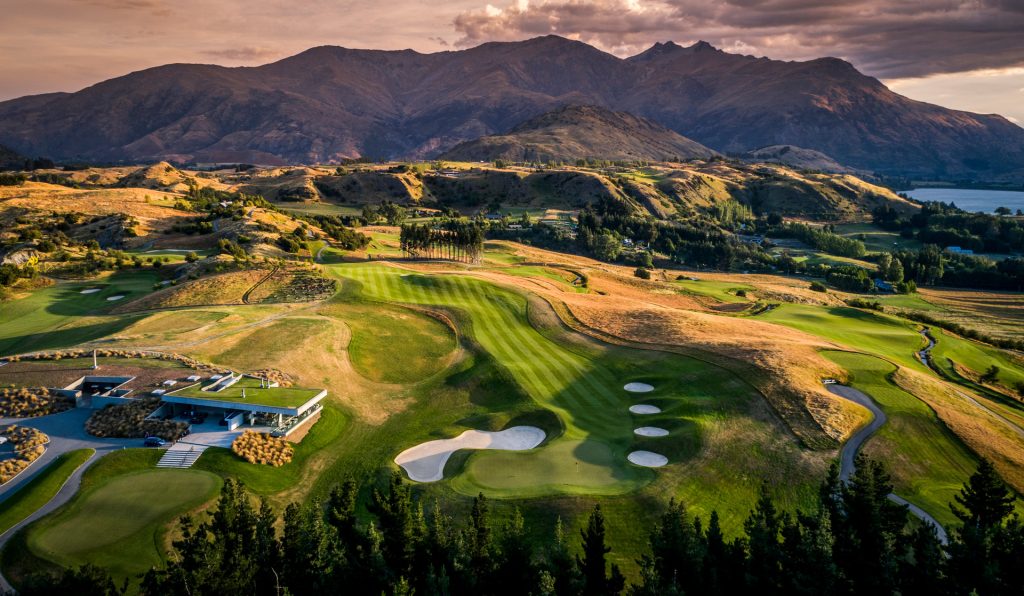 Queenstown, New Zealand, has earned global acclaim for its exhilarating adventure sports, yet it is equally renowned for harboring one of the most breathtaking golf courses in existence. Jack's Point Golf Course is a golfer's paradise, set against the backdrop of the majestic Remarkables Mountain Range and overlooking the serene Lake Wakatipu. This championship course, designed to incorporate the natural landscape, offers a unique and unforgettable golfing experience. Play your way through undulating fairways, challenging bunkers, and sparkling water features. And when it's time to unwind, Queenstown offers a range of luxury accommodations that cater to your every need.
Luxury Redefined
Luxury golf escapes are not just about the sport. It's a lifestyle choice, a chance to immerse yourself in an opulent setting while honing your swing.
World-class golf courses: From the historic links of St. Andrews to the sun-drenched greens of Pebble Beach, these luxurious destinations offer unique golfing experiences.
Exemplary services: Think of personal caddies, pro shop facilities, golf coaching, high-tech golf carts, and more.
Elegant accommodations: Plush suites, sumptuous dining, and world-class spas complete the luxury golfing experience.
Conclusion
Luxury golf escapes offer far more than a mere holiday; they present a unique opportunity to immerse oneself in the captivating landscapes, storied history, and vibrant local culture that define the world's premier golfing destinations. Whether you choose to tee off in the historic St. Andrews, soak in the splendor of Pebble Beach, enjoy the tropical paradise of Maui, indulge in gastronomic delights in Provence, or explore the unseen beauty of Queenstown, these luxury golf experiences promise an unforgettable journey. So why wait? Grab your clubs, pack your bags, and let's tee off in style.
Experience the epitome of luxury in your golfing journey with Perfect Concierge Service. Contact us today to start planning your dream luxury golf escape and let us create an unparalleled experience tailored just for you.
Perfect Concierge Service specialices in curating unforgettable luxury golf escapes. Our dedicated team of professionals will meticulously plan every aspect of your trip, from securing tee times at exclusive courses to arranging luxury accommodations, transportation, dining reservations, and additional personalized services. We ensure a seamless and extraordinary golf experience tailored to your preferences.
Absolutely! With our extensive network and partnerships with renowned golf courses worldwide, Perfect Concierge Service can secure coveted tee times at exclusive and prestigious golfing destinations. You can enjoy access to some of the most sought-after courses, ensuring a truly memorable golfing experience.
Beyond tee times and accommodations, our VIP concierge service goes the extra mile to enhance your luxury golf escape. We can arrange private golf lessons with top instructors, coordinate spa treatments and wellness activities, organize sightseeing excursions for non-golfing companions, and facilitate seamless transportation to and from the golf courses. Our goal is to exceed your expectations and provide a comprehensive luxury experience.