Overview of the 4 Ceremonies Taking Place During Cannes Film Festival 2023
Roll out the red carpet! The Cannes Film Festival is one of the most prestigious and glamorous events in the film industry, bringing together A-list celebrities, industry professionals, and film enthusiasts from all around the world. But how can you secure exclusive access to this illustrious event?
Perfect. concierge service will walk you through everything you need to know about attending the Cannes Film Festival 2023, from securing premiere tickets to enjoying red carpet experiences and bespoke itineraries.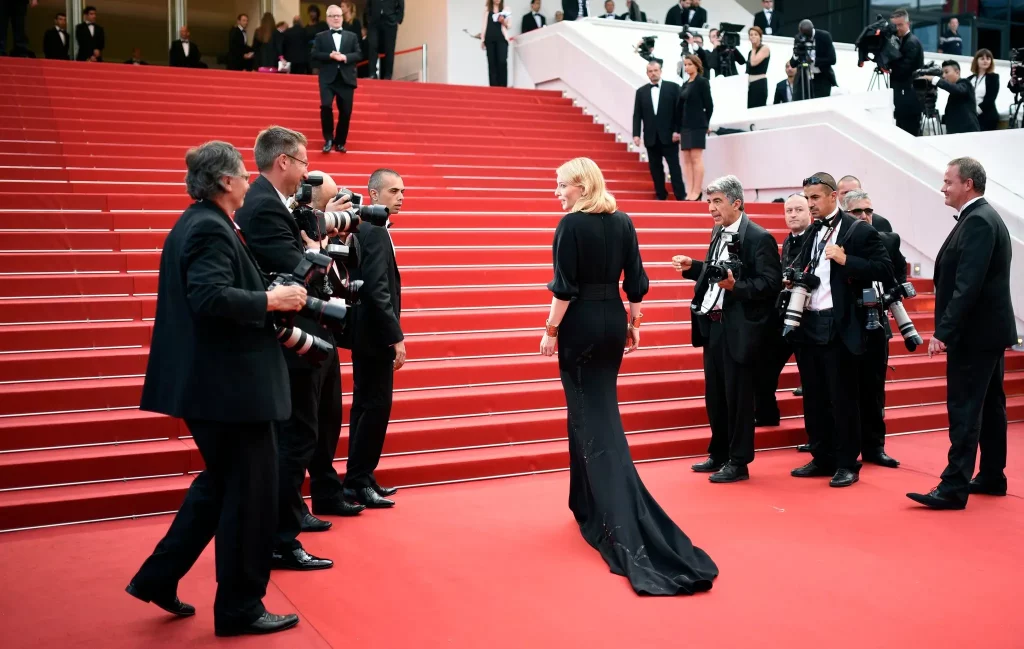 Opening Ceremony
The Cannes Film Festival kicks off with a grand Opening Ceremony, where celebrities and VIP guests arrive in style, walking the red carpet to attend the screening of the festival's opening film. This star-studded event is the perfect opportunity to witness the glitz and glamour of the film industry firsthand.
Film Premieres
Throughout the festival, exclusive film premieres take place, showcasing the latest and most anticipated movies from around the globe. Premiere tickets are highly sought after, with many film enthusiasts and industry professionals vying for a chance to attend these screenings and rub shoulders with the stars.
Vanity Fair Party
The Cannes Vanity Fair Party is a lavish and exclusive event, hosting celebrities, filmmakers, and VIPs in a luxurious setting. This is a fantastic opportunity to mingle with the film industry's elite and enjoy a night of unforgettable entertainment.
Closing Ceremony
The festival concludes with the Closing Ceremony, where the prestigious Palme d'Or and other awards are presented to the winning films and filmmakers. The event wraps up with a final red carpet moment and the screening of the closing film.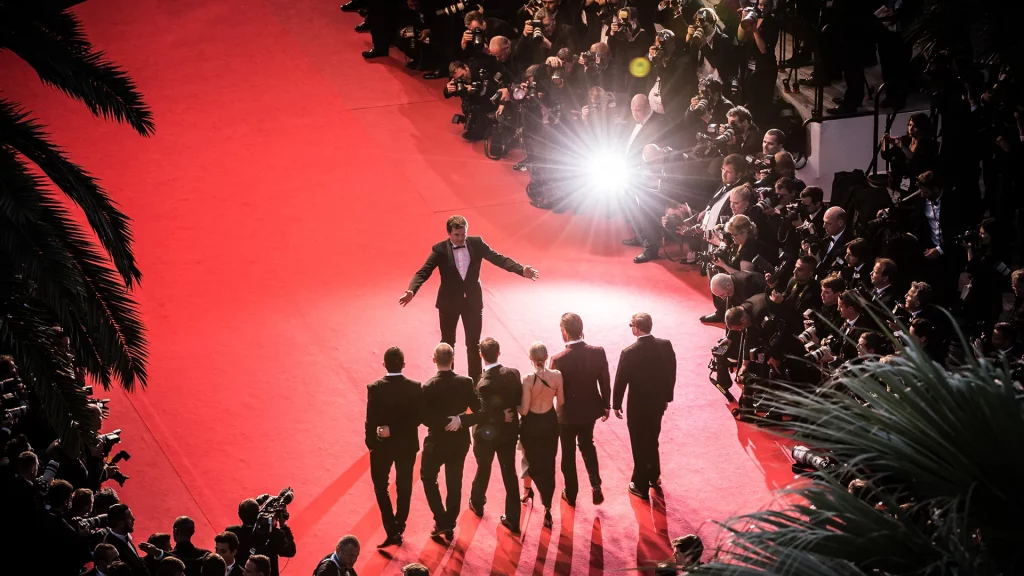 Securing Premiere Tickets for Must-See Events
Getting your hands on premiere tickets is no easy feat, but with our VIP concierge service, you'll have access to the most coveted film screenings and events. Our extensive network and industry connections allow us to secure tickets to the hottest events at the Cannes Film Festival, ensuring you don't miss out on any must-see films or parties.
How to Enjoy Red Carpet Experiences at the Opening and Closing Ceremonies
As a VIP guest at the Cannes Film Festival, you'll have the opportunity to experience the red carpet firsthand, walking alongside some of the biggest names in the industry. Our concierge service will assist with all aspects of your red carpet experience, from arranging your arrival and departure to providing access to the most exclusive events and parties.
Tips for Attending the Cannes Vanity Fair Party
Attending the Cannes Vanity Fair Party is an experience like no other. To ensure you make the most of this exclusive event, consider the following tips:
Dress to impress: The dress code for the Vanity Fair Party is formal and glamorous, so be sure to wear your most elegant attire.
Arrive early: To secure the best spots for celebrity sightings and mingling, plan to arrive ahead of schedule.
Network: Don't be afraid to introduce yourself to fellow guests and make connections with industry professionals.
Capture the moment: Bring a camera to document your unforgettable evening, but be mindful of privacy and respect when taking photos.
Enjoy the experience: Embrace the glitz and glamour of the event, indulge in delicious cuisine, and dance the night away.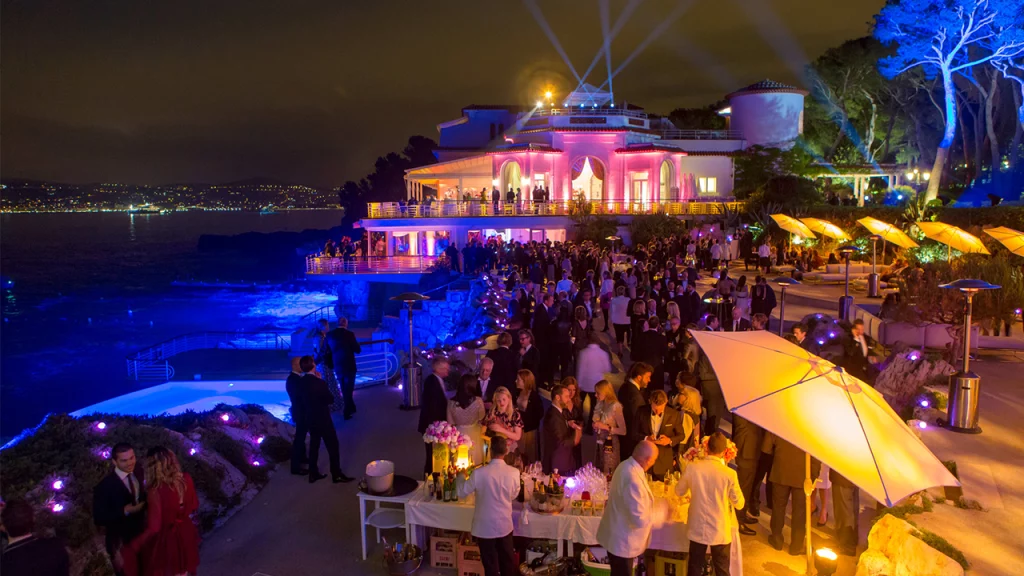 How Bespoke Cannes Film Festival Itineraries are Crafted for Each Client
Perfect. luxury concierge service is dedicated to providing a tailored and unforgettable Cannes Film Festival experience for each of our clients. Here's how we create bespoke itineraries:
Understanding your preferences: We take the time to get to know your interests, favorite film genres, and preferred events to curate the Cannes experience.
Securing exclusive access: Our industry connections enable us to secure premiere tickets and red-carpet experiences, ensuring you have the best possible access to the festival's events.
Personalised travel arrangements: From luxury accommodations to private jet charters, we can arrange all aspects of your travel experience, ensuring a seamless and enjoyable journey to Cannes.
Curating unique experiences: Beyond the film festival itself, we can organise private yacht charters, guided tours, and exclusive dining experiences to make your trip to the French Riviera even more memorable.
Providing ongoing support: Throughout your Cannes experience, our dedicated concierge team will be on hand to assist with any additional requests or needs that may arise.
Conclusion
Attending the Cannes Film Festival is a once in a lifetime experience, and with our VIP concierge service, you'll have exclusive access to premiere tickets, red carpet events, and bespoke itineraries. Don't miss out on your chance to immerse yourself in the world of cinema and rub shoulders with the industry's elite at the Cannes Film Festival 2023.
FAQ
Perfect Live concierge service can secure exclusive access to film premieres, red carpet events, and parties, as well as curate bespoke itineraries, arrange luxury accommodations and transportation, and offer ongoing support throughout your Cannes experience.
In addition to film festival events, Perfect Live concierge service can arrange unique experiences such as private yacht charters, exclusive dining experiences, guided tours, and luxury shopping excursions on the French Riviera. Let us know your needs!
Yes, luxury concierge service can provide recommendations and assistance in planning excursions beyond the festival, such as day trips to nearby destinations along the French Riviera, like Nice, Monaco, and Saint-Tropez.
A VIP concierge service can arrange language services or translation assistance during your Cannes Film Festival experience, ensuring smooth communication and comprehension of events and activities.