A Taste of Luxury at the Monaco Grand Prix
The Formula 1 Monaco Grand Prix is not just about the thrill of high-speed racing; it's also a fantastic opportunity to indulge in some of the most luxurious culinary experiences the world has to offer. Perfect. concierge service takes you on a gastronomic journey through exclusive VIP access to Michelin-starred restaurants, personalised culinary experiences with renowned chefs, and private dining options. So, buckle up and get ready for a delicious ride!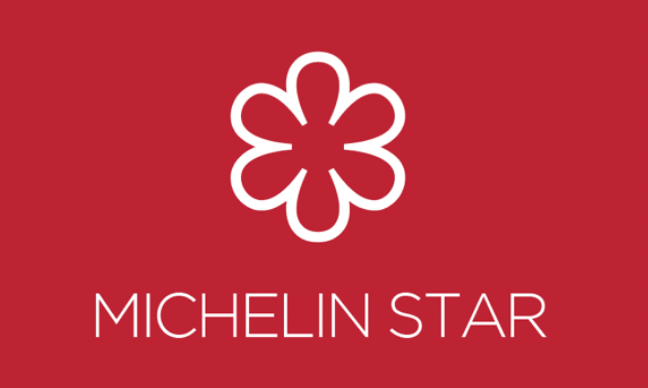 Exclusive VIP Access to Michelin-Starred Restaurants
Experience the epitome of fine dining during the Grand Prix weekend as you indulge in the culinary creations of world-class chefs at Monaco's Michelin-starred restaurants.
A World-Class Culinary Scene at Your Fingertips
Le Louis XV: Discover Alain Ducasse's iconic restaurant, offering a refined Mediterranean-inspired menu.
Joël Robuchon Monte-Carlo: Experience the world's most Michelin-starred chef's exquisite creations at this legendary restaurant.
Blue Bay: Savour the innovative and contemporary fusion cuisine of Chef Marcel Ravin, combining Caribbean and Mediterranean flavours.
Private Dining for a Bespoke Culinary Experience

Many of Monaco's top restaurants offer private dining rooms, perfect for an intimate gathering or to celebrate a special occasion. Just imagine enjoying a bespoke menu crafted by a world-class chef while overlooking the stunning Mediterranean Sea!
Personalised Culinary Experiences with Renowned Chefs
Elevate your gastronomic adventure by immersing yourself in unique culinary experiences created just for you by some of the most renowned chefs in the world.
Cooking Masterclasses for the Ultimate Foodie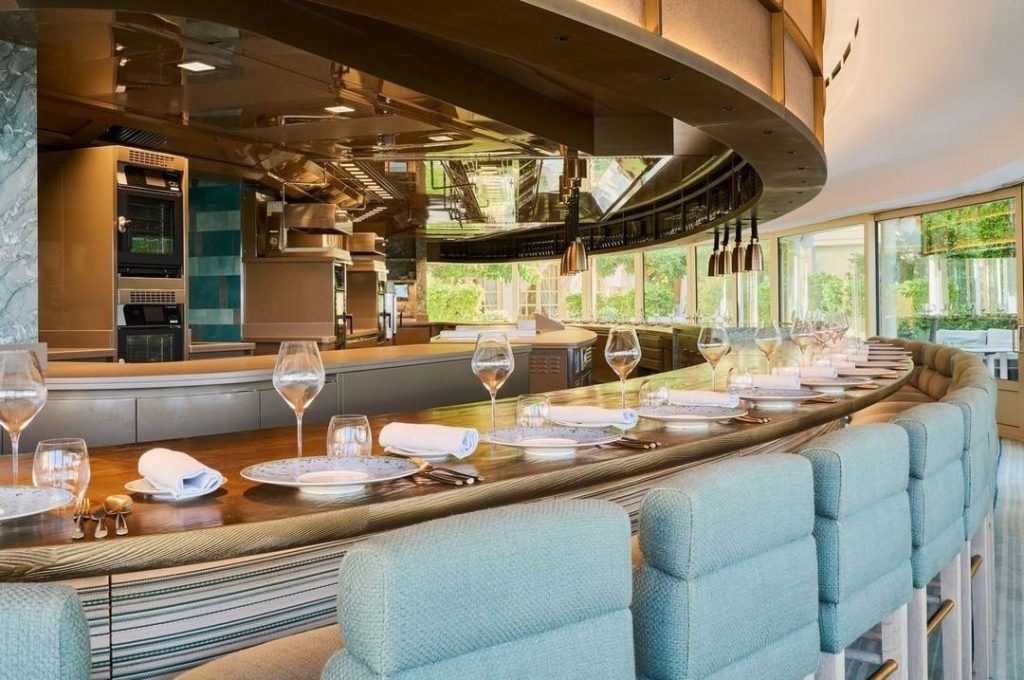 Why not take your culinary skills to the next level with a private cooking class from a celebrated chef? Learn the secrets behind their signature dishes and impress your friends and family with your newfound expertise.
Bespoke Menu Creation for a Tailored Experience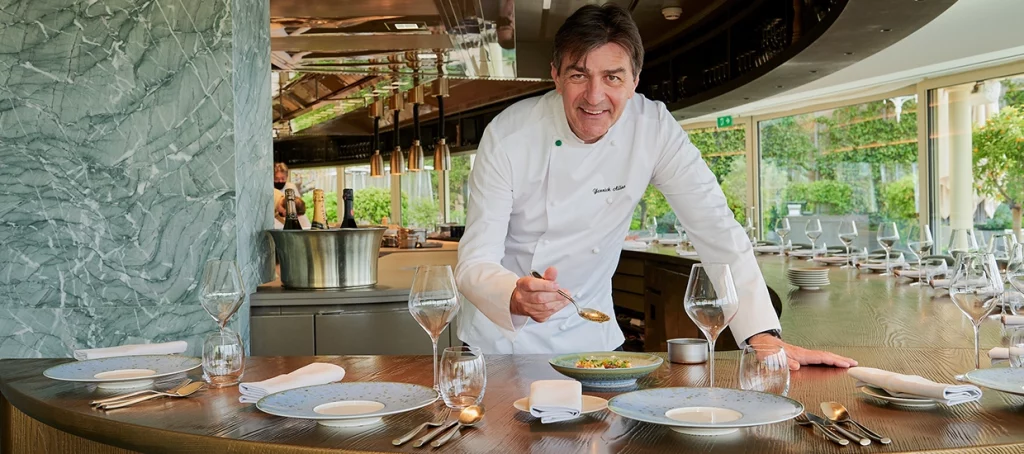 Top Monaco's chefs offer personalised menu creation for their VIP guests. Collaborate with the chef to design a unique dining experience, incorporating your favourite flavours and ingredients.
Exclusive Access to Celebrity Chef Restaurants
Indulge in an unforgettable gastronomic journey as you secure exclusive access to some of the most sought-after celebrity chef restaurants during the Monaco Grand Prix weekend.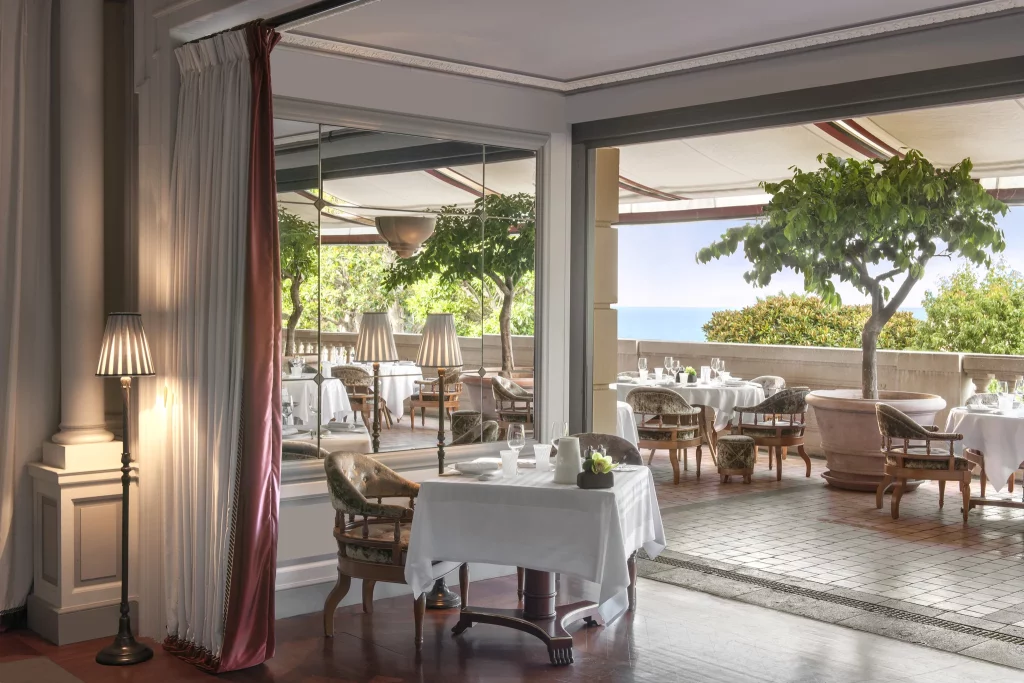 Dining with the Stars during the Monaco Grand Prix
The Formula 1 weekend attracts a plethora of celebrities, and many of them will be dining at the best restaurants Monaco has to offer. Secure your VIP reservations and you might just find yourself rubbing shoulders with A-listers and motorsport legends alike.
Unforgettable Gastronomic Experiences
From exclusive wine tastings to extravagant dessert presentations, celebrity chef restaurants in Monaco go above and beyond to provide unforgettable gastronomic experiences. The attention to detail and exceptional service will make your dining experience truly memorable.
A Culinary Adventure to Remember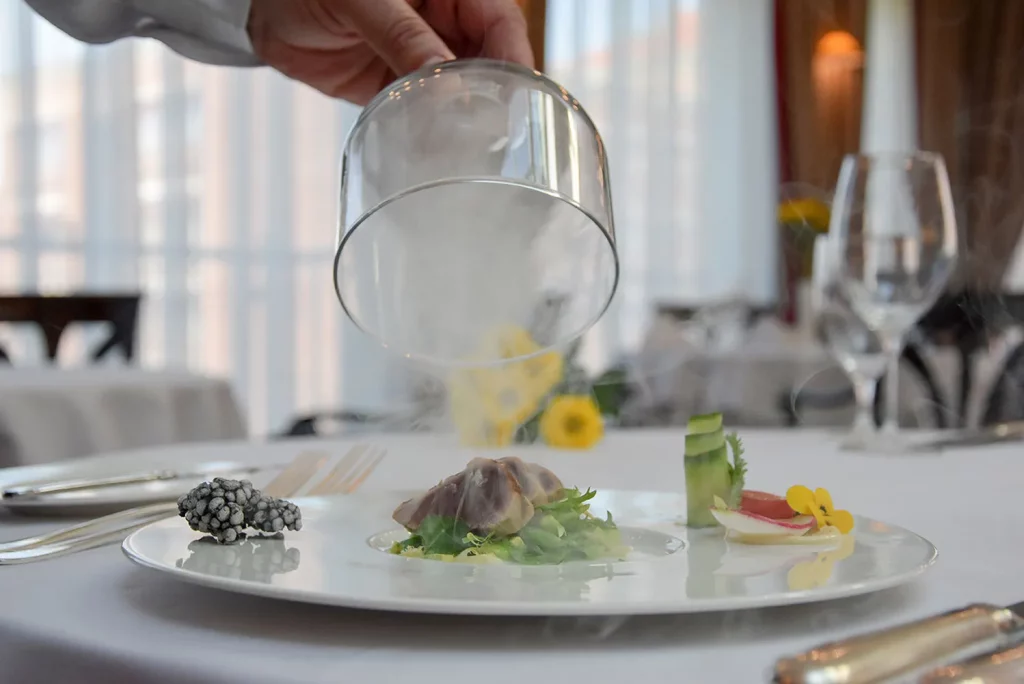 Indulging in luxurious culinary experiences during the Formula 1 Monaco Grand Prix is a must for any discerning food lover. From exclusive access to Michelin-starred restaurants to personalised culinary experiences with renowned chefs, there's no better way to immerse yourself in the glamour and excitement of this prestigious event. So, what are you waiting for? Book your ultimate gastronomic adventure now with Perfect!
FAQ
Most Michelin-starred restaurants in Monaco require smart-casual attire, with some establishments enforcing a formal dress code.
It's advisable to make your reservations as early as possible, as demand for VIP access and private dining experiences is exceptionally high during the event.
Yes, most high-end restaurants are happy to accommodate dietary restrictions and preferences. Be sure to communicate your needs when making your reservation.
Absolutely! Cooking masterclasses are designed to accommodate a wide range of skill levels, from novice cooks to experienced food enthusiasts.
Aside from Michelin-starred restaurants and personalised culinary experiences, you can also attend exclusive wine tastings, visit local food markets, and explore the diverse range of cafes and bistros throughout Monaco. Don't forget to sample some of Monaco's local specialties, such as Barbagiuan and Fougasse, to truly immerse yourself in the local culinary culture.