The world of luxury concierge services is one of indulgence, exclusivity, and personalized experiences, where the needs of VIPs and celebrities are met with the highest accuracy and discretion. Let's explore the complex realm of VIP service geared toward the upper crust of society and learn what benefits may await you if you sign up for the best concierge service.
VIP Concierge service: What Celebrities Want & Need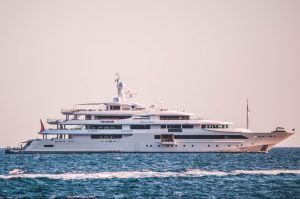 Time is the most valuable asset in the hectic lifestyle of Hollywood A-listers and other VIPs. Services catering to the elite clientele's needs and desires must be unique and exclusive.
Here's where a premium concierge service comes in, with top-notch excursions that epitomize privacy and extravagance. Let's break down the components of these services that cater to society's elite and make their lives more convenient, pleasurable, and luxurious:
The Essence of Concierge Services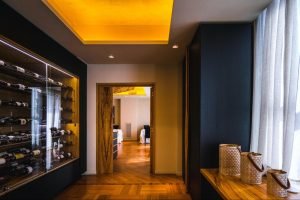 The essence of luxury concierge services is in providing unmatched individual care and attention to detail. Personal shopper services, chartering of private planes, and invitations to VIP parties are just a few of the many luxuries available to the ultra-rich via such companies.
Personal Shopping
Premium concierge services create a unique shopping experience that transforms retail therapy into art. When it comes to purchasing luxury goods, VIPs are given the time and attention they deserve during private shopping sessions at the world's most exclusive shops.
Celebrity clients are treated to a shopping experience from a fairy tale. At the same time, they sip fine champagne and watch as the world's top designers unveil limited-edition pieces created just for them.
Private Jet Chartering
The experience of chartering a private plane goes much beyond that of an ordinary flight. For the ultra-wealthy, a business arranges everything from private charter flights on the world's biggest and most exclusive planes to in-flight meal experiences prepared by Michelin-starred chefs.
On top of that, passengers may tailor their cabin's layout and entertainment selections to their exact specifications before takeoff, turning every flight into a private, five-star experience.
Exclusive Event Access
Immerse yourself in glitz and glamour with front-row seats to the world's hottest events. If you're looking for front-row tickets during fashion week or a VIP box at a major sports event, a luxury concierge service can help you get in without hassle.
Furthermore, they introduce powerful individuals, allowing for top-level networking opportunities. A world where every aspect is organized to perfection is on display for the stars, who can now have an elevated experience while interacting with like-minded people and making essential relationships.
Holistic Wellbeing & Spa Retreats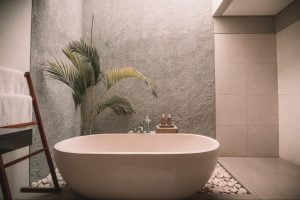 Regarding concierge services, wellness takes on a whole new meaning. The world's most remote and luxurious spas are available for booking by A-listers needing some R&R. Here's a closer look into what wellness plans and spa retreats look like for celebrities:
Personalized Health & Wellness Plans
Premium customers may reach new heights in their health and fitness with individualized strategies. They can access top professionals, such as trainers and dietitians, who tailor programs according to their goals and tastes.
Everything is taken care of to promote a lifestyle that meets and surpasses the standard wellness protocols, from creating a nutrition plan full of gourmet meals to organizing personal yoga sessions with renowned instructors.
Spa Retreats
Luxury concierge services provide world-famous spas where you may relax and rejuvenate like never before. These spas cater to A-listers by offering a wide variety of services that are not only luxurious but also tailored to each guest's exact wants and desires.
A sanctuary of luxury and wellness where every need is anticipated and catered to with the highest level of expertise, whether it be a secluded mountain retreat or a spa with ocean views, where a series of personalized treatments orchestrated by world-renowned therapists await.
Travel & Accommodation: A Class Apart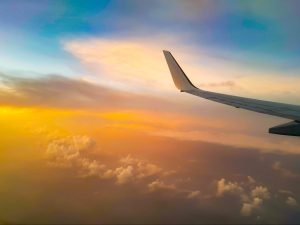 Regarding transportation and lodging, high-end concierge services spare no expense to ensure their clients have unforgettable adventures and stays.
Tailored Travel Itineraries
When designing custom itineraries for high-profile clients, luxury concierge services shine brighter than anything else. These meticulously crafted itineraries thoroughly comprehend the client's preferences and include unique and outstanding experiences.
Every aspect of your trip is meticulously planned to ensure that you have a vacation that is not only comfortable and luxurious but also deeply personal, full of experiences that are once-in-a-lifetime, every time.
Exclusive Accommodations
Premium concierge services stand out when the quality of the trip is just as essential as the final destination. Accommodations that represent the height of luxury and individual care are provided. A wide variety of accommodations is available for VIP customers, from hotel suites to private villas in remote locations.
Each residence is a haven of luxury, complete with services and amenities designed specifically for the guest. This goes from custom menus to in-room spa treatments, guaranteeing an extravagant but uniquely tailored experience for the guest of honor.
Conclusion
For high-profile clients, a concierge service is more than simply meeting their demands. It's also about anticipating their wants, crafting unique solutions, and arranging unforgettable adventures. Imagine entering a realm of unrivaled luxury, where your every whim is catered to with precision and care.
These services are custom-made for individuals who want nothing less than the best, and in a world where time is the most precious commodity, they allow VIPs to do so without lifting a finger.
Key advantages include one-on-one care for each client, invitations to exclusive events and experiences, and strict confidentiality, providing VIPs and celebrities with a life free of stress and tailored to their every whim.
To protect their customers' privacy and security, luxury concierge services adhere to stringent confidentiality rules. Some examples are non-disclosure agreements and highly secure data processing systems.
Yes, most high-end concierge services are part of a worldwide network. Therefore, they can provide their bespoke services anywhere globally and still meet the lofty demands of their A-list customers.