The world of luxury travel has many possibilities for the picky traveler in this age, marked by the constant quest for unique experiences. Concierge services for the rich and famous are revolutionizing how the world's most privileged people travel by providing access to previously inaccessible destinations and unique experiences.
Let's explore the nuances of these concierge services that provide more than a simple trip and deliver it right to your front door.
Private Jet Concierge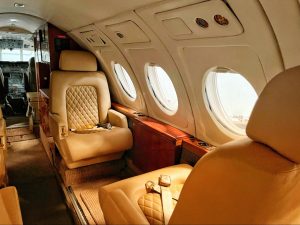 The ultimate luxury travel is provided by private jet concierge services, where every trip detail is customized to the passenger's specific needs and tastes. As you leave your house, a limousine is there to whisk you away to a world of unparalleled magnificence, beginning at the VIP waiting areas of the airport and continuing up to the clouds. These are the three items, a private jet concierge can't live without:
Personalized Itineraries: You can be sure your customized itinerary will be a work of art, carefully crafted to meet your every need and choice.
VIP Access: Gain access to exclusive airport lounges all around the globe before your trip and relax in peace while enjoying first-rate services.
In-Flight Experience: At 35,000 feet, you can enjoy the height of luxury with exquisite meals handpicked by famous chefs paired with the best champagne.
Yacht Concierge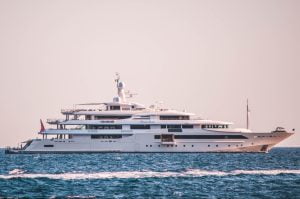 Enjoy the finest in comfort and elegance as you sail the seven seas. Services like yacht concierge cater to the demands of the wealthy and famous who frequent the seas. These are three features that are included in yacht concierge services:
Customized Voyages: Discover unknown lands on maritime voyages designed for you and your sense of adventure.
On-Board Amenities: Enjoy various on-board services, including private chefs, spa facilities, and entertainment zones, all carefully designed to suit your preferences.
Exclusive Events: Plan and execute spectacular events at sea with meticulous attention to every detail.
Luxury Ground Transportation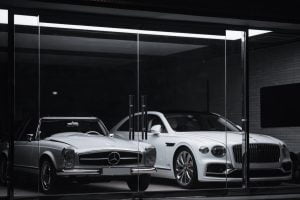 Land travel need not be the norm. With its fleet of high-end automobiles and other luxuries, luxury concierge services have revolutionized how people travel. If you're interested in luxury ground transportation, this is what you might expect:
Chauffeured Services: Chauffeured services allow you to relax while your expert driver sees your every need.
Premium Vehicles: Select from a fleet of premium automobiles, each outfitted with cutting-edge amenities to provide an unforgettable journey.
Customized Routes: Your trip will become an adventure as you take in the sights.
Personalized Travel Advisors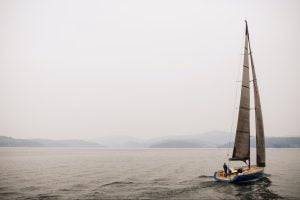 Concierge services for the wealthy provide their clients with dedicated personal travel planners who organize every aspect of their trip to the smallest detail so that they can relax and enjoy themselves. Make sure that if you're ready for a personalized travel advisor, that he or she includes this:
Expert Guidance: Gain from the knowledge and experience of professional travel consultants as they assist you in planning the vacation of your dreams.
Access to Exclusive Events: Use their connections to attend events you wouldn't be able to attend otherwise, giving you access to once-in-a-lifetime opportunities that aren't available via more conventional means.
Extraordinary Accommodations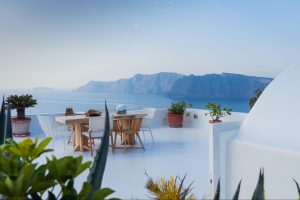 Staying at the world's most luxurious hotels is a must on any trip of this caliber. The possibilities are many, ranging from a remote island retreat to a majestic mansion. These are two types of accommodations that might await you:
Private Villas: Enjoy the peace and comfort of your private villa, complete with all the latest conveniences.
Historical Palaces: Stay at a historical palace and feel like a king or queen while enjoying today's comforts.
Personalized Leisure and Adventure Activities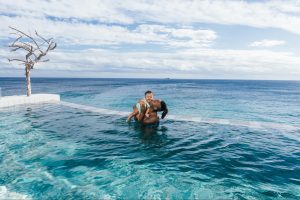 Luxury travel has reached new heights with the sophistication and variety of concierge services available to its affluent clients. These services unlock a world of unique excursions outside the standard tourist traps, carefully crafted to quench your need for excitement and calm:
Customized Experiences: Experience the world from a unique perspective on one of our tailor-made excursions, from private guided tours in ancient towns to helicopter flights over beautiful landscapes.
Adventure Sports: Take part in adrenaline-pumping adventure activities like deep-sea diving in protected marine areas or dune-bashing in private deserts to make the most of your trip.
Wellness Retreats: Exclusive spa treatments, yoga classes in tranquil locations, and wellness seminars led by professionals are just some of the options that make up wellness retreats, which aim to provide travelers with a trip that nurtures them on all levels.
Conclusion
The luxury travel industry is a living testament to the never-ending quest for excellence, with its emphasis on providing personalized itineraries through private aircraft, yachts, and more. In this universe, every trip is designed to satisfy your innermost yearnings, from the most personal to the most epic.
As we look ahead, we can expect the luxury concierge landscape in the elite travel domain to elevate experiences further, curating trips that do more than just get you to your destination; they also celebrate the journey there.
Yacht concierge services are unique because of the high level of customization they provide. They provide custom trips designed around the interests and needs of each passenger. Yacht concierge services make sailing a luxury, exciting, and uniquely personal experience, from planning unique itineraries to arranging elaborate on-the-water activities.
Yes, customization is a cornerstone of private jet concierge services. From the kind of food served to the exact selections available throughout the trip, customers are given a great deal of leeway in making their preferences known. The intended result is a flying experience that is uniquely luxurious and comfortable for each passenger.
Advisors specializing in luxury travel are invaluable because of the knowledge and connections they have cultivated. Their seamless itineraries are filled with typically inaccessible experiences via standard routes, and they provide insider knowledge of unique events worldwide. Their dedication to creating the ideal trip and meticulous planning elevate the experience to a new level.