In the city that never stops surprising, have you ever wondered what it's like to dine amidst the snow-capped peaks of the Alps without leaving the sun-drenched desert? Welcome to Chalet Berezka, an alpine dining experience in the heart of Dubai. You'll find an experience that's as unique as it is enchanting, with a side of luxury that only Dubai can serve. But, what makes Chalet Berezka a must-visit? Let's take a scenic ride and find out!
A Trip to the Alpine Heights

Isn't it a thrilling thought, swapping the warm winds of the Middle East for the chilly Alpine breeze in just a step? Well, Chalet Berezka makes it possible. Transporting you to the winter wonderland, this Dubai eatery creates an Alpine sanctuary that's hard to leave behind. But, how do they manage this you might wonder?
The Architecture: A Nod to Swiss Chalets
A visit to Chalet Berezka feels like stepping into a fairy-tale. Modeled after traditional Swiss chalets, the intricate woodwork, stone interiors, and cozy fireplaces envelop you in a warm, rustic charm that's downright captivating. From the moment you step inside, you're a part of an immersive experience that's authentically Alpine.
Delectable Alpine Cuisine: The Star of the Show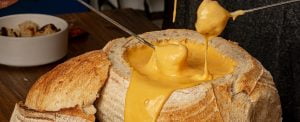 In the heart of Chalet Berezka, you find the true Alpine gem – its mouthwatering cuisine. No Alpine experience would be complete without a taste of its culinary delights. But what delicacies await you at Chalet Berezka?
A Taste of Alpine Tradition
Cheese Fondue: Imagine dipping a chunk of warm bread into a pot of gooey, melted cheese. The Swiss Cheese Fondue is a quintessential Alpine delight that never disappoints.
Raclette: Another cheese spectacle! Thinly sliced and perfectly melted raclette cheese draped over baby potatoes, pickled onions, and gherkins.
Swiss Chocolate Fondue: For dessert, there's nothing quite like dipping fresh fruits into a pot of velvety Swiss chocolate.
The Alpine Experience: Beyond the Plate

While the food is the heart of Chalet Berezka, it's the unique Alpine experience that leaves you mesmerised. There's a lot more to this Dubai gem than meets the eye.
A Touch of Snow
Dubai's desert charm and Alpine snow – sounds like a paradox, right? But at Chalet Berezka, this paradox turns into a reality. The indoor snow room is a blissful retreat from the desert heat, offering a cool, refreshing experience right in the heart of Dubai.
Entertainment – Alpine Style
From traditional yodelling performances to Swiss bell ringing, Chalet Berezka presents Alpine culture at its finest. The live performances make you feel a part of the vibrant Alpine celebrations, ensuring an unforgettable evening.
Elevating Dining: The Dubai Way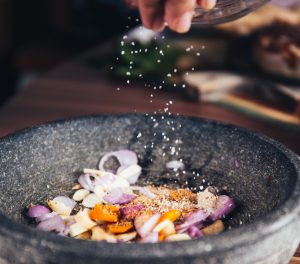 Chalet Berezka brilliantly weaves Alpine tradition with Dubai's luxurious hospitality. The result? A dining experience that is both enchanting and opulent. But how does this fusion come to life?
The Luxury Quotient
Being in Dubai, a touch of luxury is almost a given. Private dining spaces, personalised menus, and an extensive selection of world-class wines elevate the dining experience at Chalet Berezka, perfectly blending the simplicity of the Alps with Dubai's flamboyance.
Conclusion
In the middle of the desert city, Chalet Berezka stands as an Alpine oasis that lures you with its charm, its culinary delights, and its distinct culture. It beautifully marries Alpine tradition with Dubai's luxury, offering an experience that is both unique and magical. So, the next time you're seeking an escape from the desert sun, you know where to find the snowy Alpine peaks!
FAQ
Chalet Berezka serves traditional Alpine cuisine, with specialities like Cheese Fondue and Raclette.
Yes, Chalet Berezka hosts traditional Alpine performances like yodelling and Swiss bell ringing.
The snow room at Chalet Berezka is an indoor space that emulates a snowy environment, offering a cool retreat from Dubai's heat.
Yes, Chalet Berezka offers private dining spaces, allowing for a more intimate and luxurious dining experience.
Chalet Berezka is located in the heart of Dubai, bringing an Alpine dining experience to the Middle Eastern desert city.